Aravind Eye Foundation welcomes new board member John Samuel
We are pleased to announce that John Samuel will be joining the board of Aravind Eye Foundation.  John currently leads LCI Tech, which provides digital accessibility services including accessibility testing and consulting. Based in Durham, N.C., LCI is the largest employer of Americans who are blind.
Creating awareness and support for the blind and low vision community is something close to John's heart. While he wasn't born blind, he began experiencing vision problems at age nine and was considered legally blind by the time he reached his mid-20s. Diagnosed with retinitis pigmentosa, a genetic disorder that affects the retina's ability to respond to light and causing a slow loss of vision, John has made it his mission to help break down barriers for others in the disability community.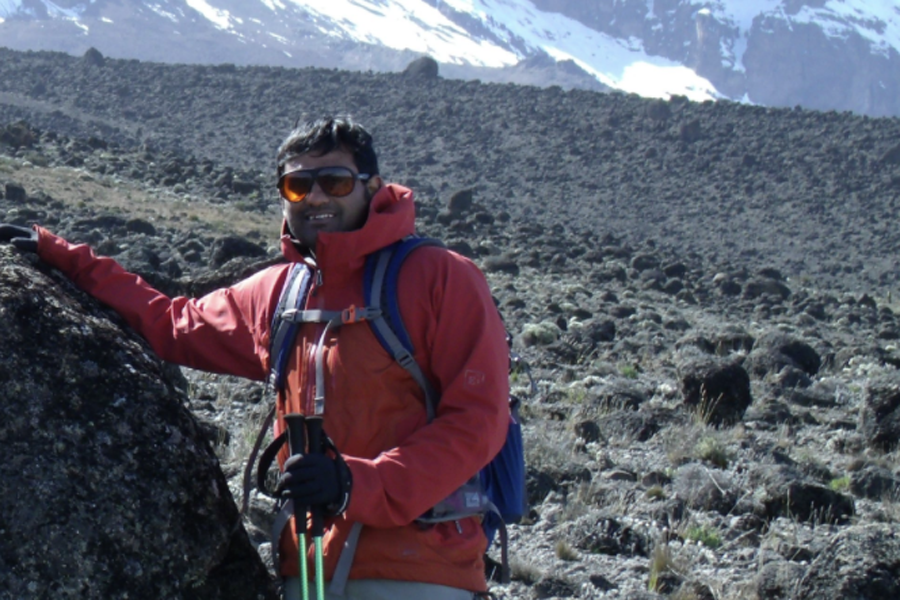 With more than 14 years of business experience both domestically and internationally, John launched Aster Cameroon, a global telecom infrastructure, where he built a $45 million business delivering internet access across Africa. He was also an early member of Homestrings, a crowdfunding platform where he helped raise capital in emerging markets. Allowing nothing to stand in his way, John has also summited Mt. Kilimanjaro.
John received his bachelor's degree from North Carolina State University and his MBA from George Washington University in Washington, D.C. He and his wife Nicole live in North Carolina with their two young sons.